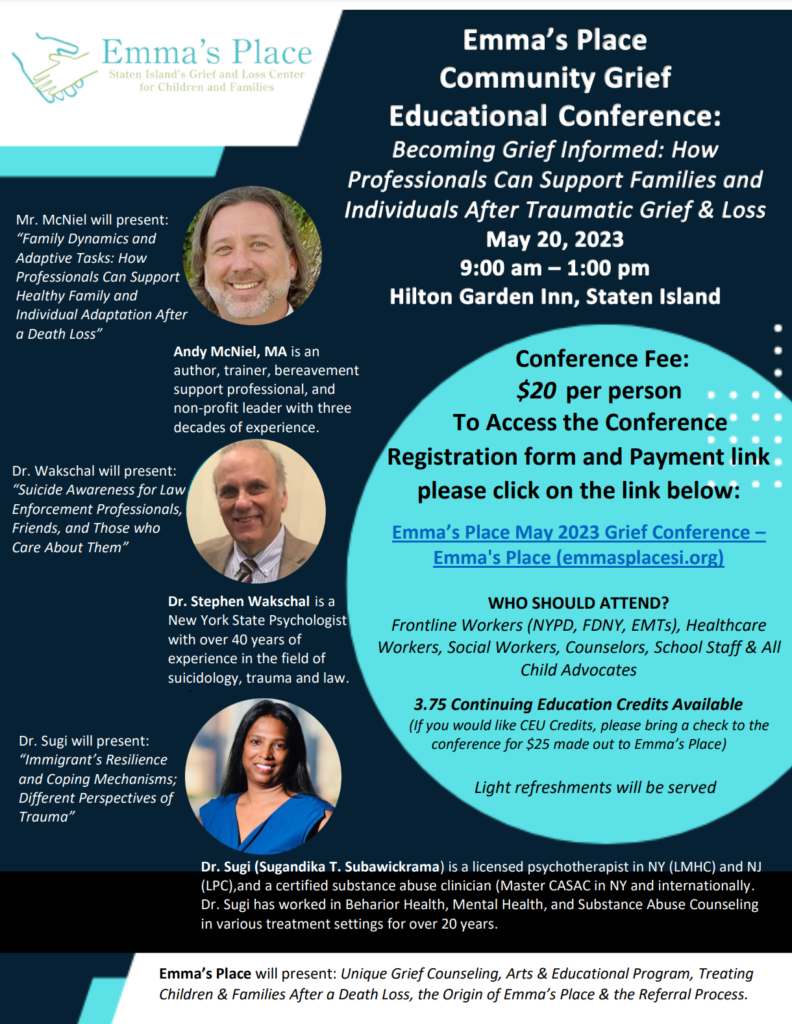 Please fill out our conference registration form if you plan to attend:
Conference Registration Form
Purchase your ticket and participate in the Emma's Place 2023 Grief Conference. May 20th, 2023 at the Staten Island Hilton Garden Inn. Conference Starts 9am.
Tickets are $20. 3.75 CEUs are available for an additional charge of $25 on the day of the conference.