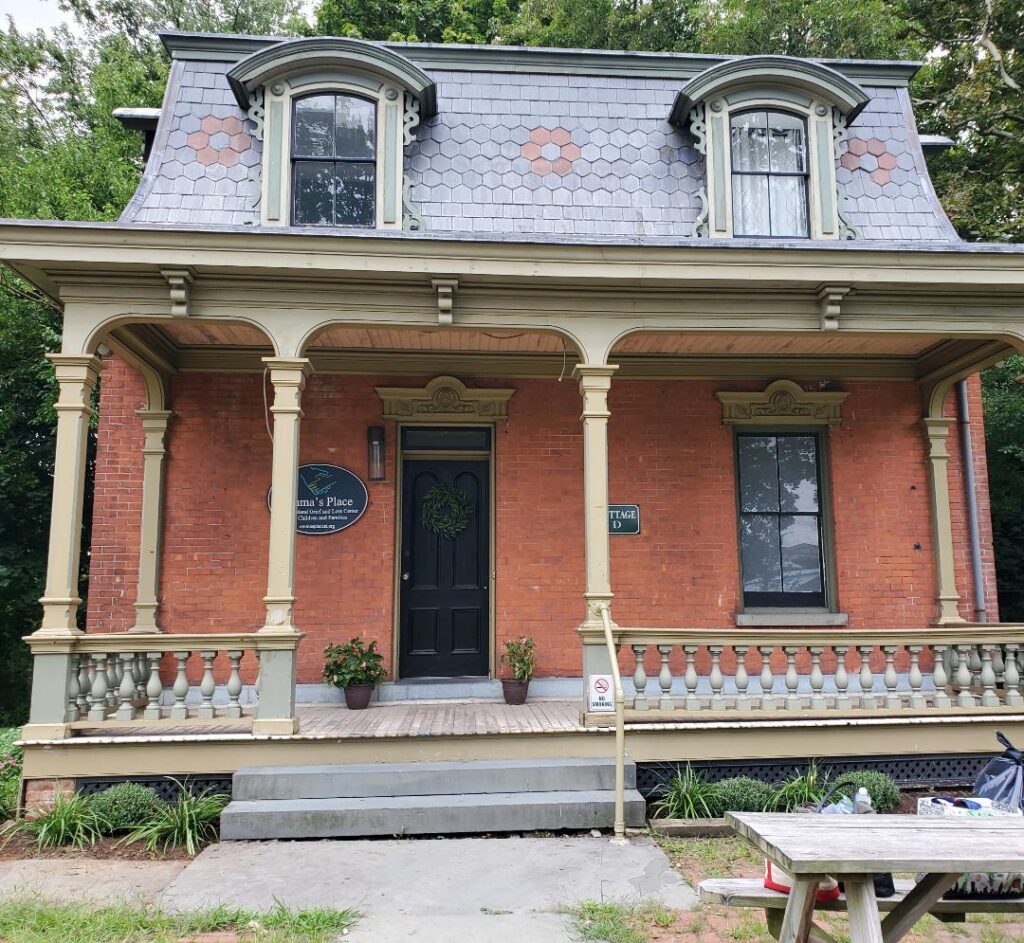 Welcome back to our tranquil cottage in Snug Harbor!
REGROUPING!
Dear Emma's Place Community,
The safety, health, and well-being of our Emma's Place community members is our highest priority. In an effort to help slow the Coronavirus pandemic, we are taking steps as an organization to minimize the risk of transmission between the grieving families we serve, our dedicated volunteers, and our staff. We have made the decision to start back at our cottage with our community's help. We will be holding our children, tween and teen groups on Wednesdays and Thursdays at Cottage D, Snug Harbor. *We will continue to abide by the CDC and New York State COVID protocols: All MUST show proof of vaccination before admission.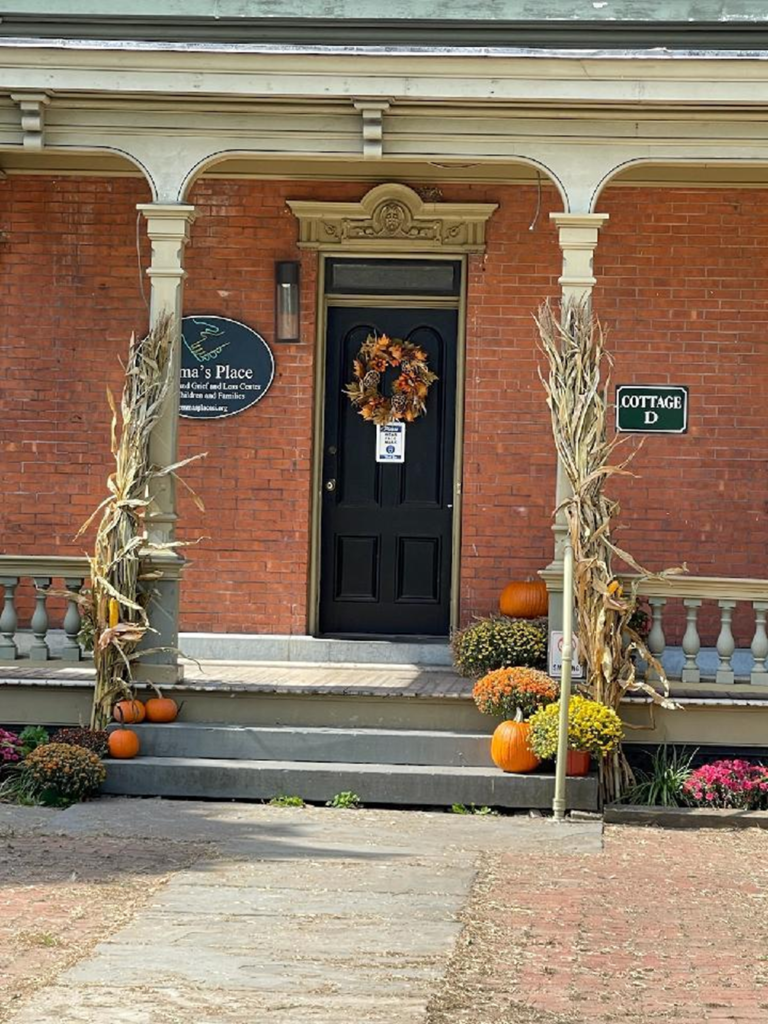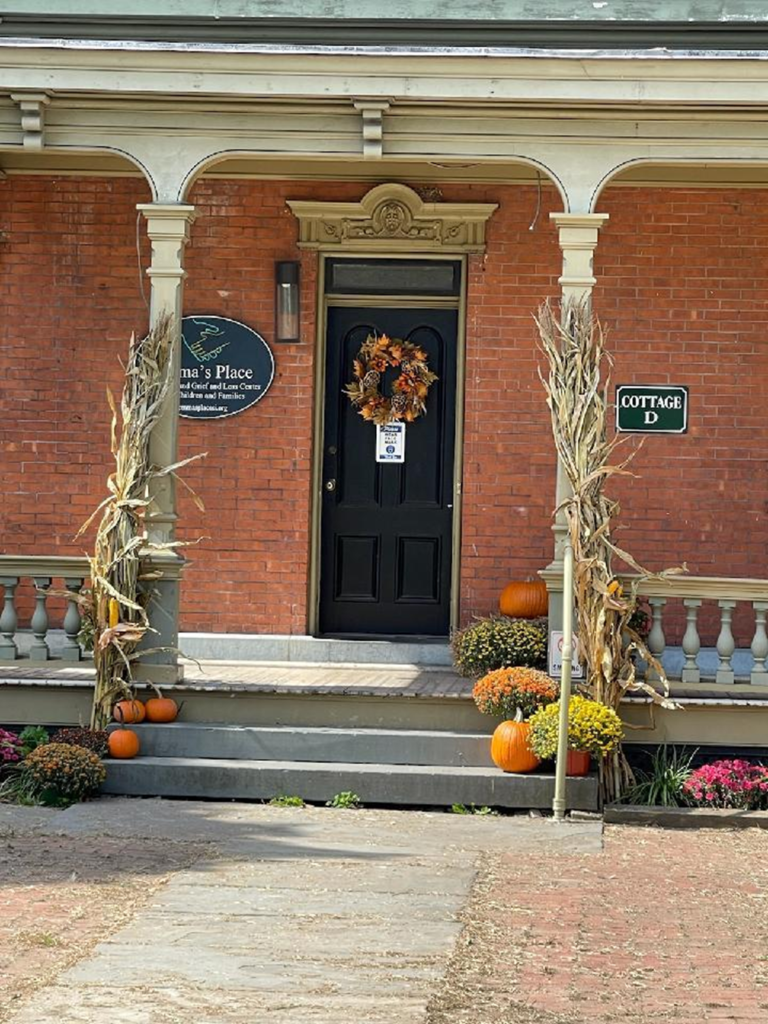 *WE'RE BACK !!
On-going Groups:
Depending on the weather, groups will meet outside or inside with masks and social distancing when determined by the CDC.
​Bi-weekly Thursdays at 3:30PM
Our Littles Group – Ages 4-5
Bi-weekly Thursdays at 4:00PM
Children – Ages 6-10
Bi-weekly Wednesdays at 4:30PM
TWEENS Group Ages 11-14
Bi-weekly Wednesdays at 5:30PM
TEENS Group 15-17
Parent Bereavement Support Group
Adults: Bi-weekly – Thursdays in conjunction with the children's groups.
Coming Soon: TBA
Young Adult Bereavement Groups, Ages 18-24
Young Widow's Bereavement Group, Ages 25 +
Support Groups facilitated by grief professionals
Creative outlets with art and activities
No cost to participate
Initial individual Counseling (-Saturdays – 9am-12pm)
getting started
We have found the following steps helpful in getting to know your needs and concerns.
1. A parent or guardian calls 347-850-2322, and our Intake Coordinator takes basic information about your family and the person who died. You will be filling out a brief family application. All questions about Emma's Place can be answered at that time. If you need additional advice about grieving children or teens, our Program Director will contact you.
2. You and your family are welcome to tour the Center upon request, to be introduced to the staff and program, to discuss the requirements for participation and to ask questions.
3. After the orientation, your family will discuss participating. If interested, you will complete and return the appropriate additional forms.
4. When we receive your completed application forms, we will call you regarding openings. You and your child/teen will be invited to the appropriate meeting.
5. One of our counselors will begin 3 initial Individual, virtual counseling sessions for children ages 4-10 and in-person counseling sessions at our Snug Harbor cottage for tweens and teens to determine their immediate needs. In-person sessions will normally be offered on Saturdays from 9:00am-12:00pm. Zoom meetings will not be offered to children older than 10 years of age, any longer unless Emma's Place is required by the CDC to close its physical location in Snug Harbor due to COVID regulations.
6. After the initial 3 individual counseling sessions have been completed, the staff will determine if the child is ready for their age appropriate group.
Referrals from Schools or Local Organizations are welcomed at any time
Please call for more information, registration and for any changes 347.850.2322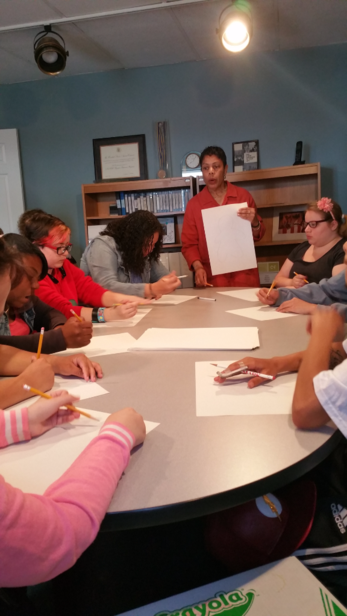 *Dates returning to our physical location is dependent on CDC guidelines.