The Empty Place
What we have once enjoyed deeply we can never lose. All that we deeply love becomes a part of us.
– Helen Keller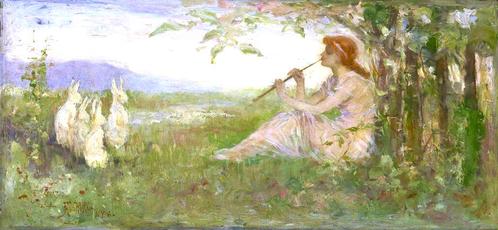 Anyone who has experienced grief knows that grief does not occur in a straight line. There are days when we think we are starting to feel a bit better and then all of a sudden, we hear a song, smell the scent of the cologne or perfume our loved one wore, or we pass someone in the street that looks like our loved one, and we are almost knocked off our feet by the wave of grief that washes over us. There is nothing that prepares us for these times when we are blindsided by our grief. We just have to catch our breath and ride the wave until we can stand on our feet again.
There are times though when we anticipate a coming day that we know our grief will be particularly strong. These days include birthdays, anniversaries and holidays that were commemorated in the past by happy family gatherings. We picture that empty place at the table, and our hearts feel especially empty. While we know these special days are not easy, especially when the loss of a loved one is recent, there are things we can do to help ourselves, and our other loved ones who are grieving during the holidays. The spring holidays, with their underlying themes of hope and renewal, are especially difficult when you are feeling dark and empty. Below are some suggestions that you may find helpful, or may want to share with someone who you know is grieving during this time:
One of the hardest things about the holidays is knowing they are not going to be the same as the always were without your loved one there. If you are spending the holidays with other family members, it is important to acknowledge to yourself and others in the family that things are not the same this year, but even though they are not the same the holiday can still be meaningful. Talk to the others in your family about how they feel about missing the loved one and discuss a way to honor the person during the holiday. This can become a new tradition where the loved one can still be part of the holiday but in a different way. Include children in these conversations. Ways to honor loved ones during the holiday can include:
Creating a collage together of pictures of past holidays with the loved one, and hanging the collage in the room where holiday gatherings usually occur.
​​Saying a special prayer to the loved one before a holiday, or sharing special memories about the loved one around the holiday table
Creating and naming a special dish to serve at the holiday meal in honor of the loved one​
​​Planting seeds in a garden or flower pot in honor of your loved one
Be gentle with yourself and make space for yourself to do things that you find comforting and nurturing.
If you are trying to help a child who lost a loved one, pay extra attention to the child. Children have trouble expressing and naming their feelings so pay attention to nonverbal cues, and help them understand what they are feeling, validate the feeling and acknowledge any way they are feeling is OK and offer a constructive way to manage their feelings
If you are grieving, make plans in advance for friends to either call or text you to see how you are doing. If you know someone that is grieving check in with them prior to the holidays and on the day of the holiday to see if there is anything they need.
– Stacey Cohen